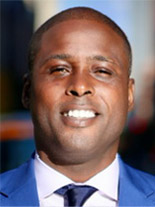 Jason Flowers
Executive Director / CEO
Omicelo Cares
Jason Flowers is one of the leading experts on nonprofit development with over 18 years of experience at the healm of community-driven organizations.  Today, he's the executive director of Omicelo Cares, a Pittsburgh-based nonprofit that helps create economic change in low-to-moderate income neighborhoods through specialized real estate education and supportive business programs.
Jason brings incredible passion and a wealth of knowledge after serving in multiple executive roles along the east coast, including a 14 year career with the Boy Scouts of America.   Jason personally recruited thousands of volunteers and directed and created more than 200 committees between New York, Atlanta and Pittsburgh. He later served as the East End Cooperative Ministry's Director of Development and Public Relations.  Due to his leadership and innovative fundraising ideas, the ministry's annual campaign donations skyrocketed by 70-percent. Within the span of his career, Jason has managed to fundraise more than 20 million dollars.
As a speaker and change agent, Jason teaches the power of networking as well as the key factors to help persevere over challenging circumstances.  Despite growing up in New York's foster care system and experiencing homelessness as a teenager, Jason graduated from SUNY Plattsburgh college, majored in business administration and built an admirable career that focuses on helping young people and community members who may be facing similar obstacles.
Jason credits his success to a range of community programs that offered mentorship, skills and resources during his high school years.
In his spare time, Jason enjoys spending time with his daughters Autumn and Leah.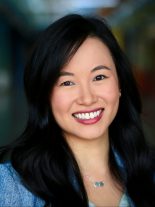 Shannon Parris
Program Manager, 7 Pillars
Omicelo Cares
When confronted with racism for the first time as a young girl, something changed in Shannon Parris. She became intimately aware of the fact that people were treated differently for no reason other than the color of their skin or their economic status. This realization would ultimately inspire her life's work.  
Fueled by the drive to help make the world a more just place, Shannon has had the opportunity to contribute her knowledge and passion to various organizations. Her extensive experience includes work with growth-stage and legacy nonprofit organizations. Additionally, as a believer in art being a great equalizer, she has enjoyed working with local artists and entrepreneurs, by assisting them in building capacity and generating revenue as a project-based consultant.  Shannon has also created and managed volunteer programs for the American Civil Liberties Union of Pennsylvania and a non-profit animal welfare organization in Pittsburgh.  
Excited by the opportunity to unite her fire and fervor for equity – in a direct and hands-on way – Shannon is proud to be a member of the Omicelo Cares team as the Program Manager, 7 Pillars. In this role, she enjoys participating in the growth and sustainability of the 7 Pillars of Sustainable Business™ accelerator as it relates to fundraising, participant recruitment, and discovering procurement opportunities for growth-stage businesses. By providing one-on-one support to the accelerator's participants, Shannon guides them toward success by sharing resources and support and helping them develop a strategic plan, with the purpose of leveling the playing field. 
As a new mother of twin girls, Shannon has become even more intentional about channeling her anger regarding unjust matters, to productive disruption. She works to create a better world for her girls and believes that if they observe the work that she does, they will know what kind of family they belong to and envision the kind of world they can create as well.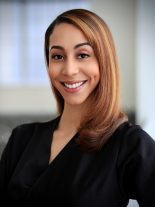 Courtney Branch
Executive Assistant
Having grown up in Pittsburgh, Pennsylvania's Larimer neighborhood, Courtney Branch had a front row seat to the "Before" and "After" of an ever-changing community. Starting her career working for East Liberty Development, Inc., she got an early view into the plans for improvements in the East side of the city. At the time, she had no idea that those conversations would lead to such wide-reaching enhancements and that she would ultimately play a part in it all.
Deciding to create a career focused on real estate, Courtney went on to secure a position in a housing complex in Larimer and had the opportunity to see the impact of community programs coming in to offer different housing options to the residents. Over the years, she would diversify her experience but still found herself connected to real estate and property management in some capacity.
Now, as the Executive Assistant for Omicelo Cares, Courtney feels that her career has come full circle. She is excited to not only continue a vocation related to real estate, but to also have a hand in improving neighborhoods and living conditions for residents of neighborhoods just like the one in which she grew up. She relishes being a part of a mission set out to create economic change in low-to-moderate income neighborhoods through specialized real estate education and supportive business programs. Giving the community the tools that they need to not only obtain but to also maintain their homes is life-changing work for Courtney.
Thrilled to be a part of the Omicelo Cares family, Courtney looks forward to playing her part in making the organization's very worthwhile vision a reality.