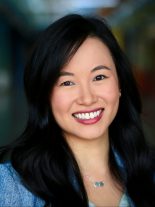 Shannon Parris
Program Manager, 7 Pillars
Omicelo Cares
When confronted with racism for the first time as a young girl, something changed in Shannon Parris. She became intimately aware of the fact that people were treated differently for no reason other than the color of their skin or their economic status. This realization would ultimately inspire her life's work.  
Fueled by the drive to help make the world a more just place, Shannon has had the opportunity to contribute her knowledge and passion to various organizations. Her extensive experience includes work with growth-stage and legacy nonprofit organizations. Additionally, as a believer in art being a great equalizer, she has enjoyed working with local artists and entrepreneurs, by assisting them in building capacity and generating revenue as a project-based consultant.  Shannon has also created and managed volunteer programs for the American Civil Liberties Union of Pennsylvania and a non-profit animal welfare organization in Pittsburgh.  
Excited by the opportunity to unite her fire and fervor for equity – in a direct and hands-on way – Shannon is proud to be a member of the Omicelo Cares team as the Program Manager, 7 Pillars. In this role, she enjoys participating in the growth and sustainability of the 7 Pillars of Sustainable Business™ accelerator as it relates to fundraising, participant recruitment, and discovering procurement opportunities for growth-stage businesses. By providing one-on-one support to the accelerator's participants, Shannon guides them toward success by sharing resources and support and helping them develop a strategic plan, with the purpose of leveling the playing field. 
As a new mother of twin girls, Shannon has become even more intentional about channeling her anger regarding unjust matters, to productive disruption. She works to create a better world for her girls and believes that if they observe the work that she does, they will know what kind of family they belong to and envision the kind of world they can create as well.