Omicelo Cares recently recruited two new board members: Jodie Harris, director of the U.S. Department of the Treasury's Community Development Financial Institutions Fund (CDFI Fund), and Morton Stanfield, senior vice president and head of community development for Dollar Bank. Both of these recruits have substantial experience building up communities.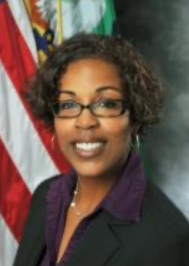 Jodie Harris' Impact on Distressed Communities
Harris has filled many influential roles that have impacted distressed communities, including her current position for the CDFI Fund, which serves our nation's disadvantaged communities by producing economic growth and opportunity. She has 25 years of experience in both the public and private sectors.
"It is an honor to join the Omicelo Cares board," Harris said. "I am excited to work with an organization that builds agency and power in communities overlooked and underserved by traditional community investment models. I look forward to supporting the team with this important mission."
In 2007, Harris joined Treasury as an associate program manager with the CDFI Fund, later becoming a senior advisor to the director of the CDFI Fund. She has focused her work at the Treasury on access to capital, community development banking, and financial inclusion.
Toward the beginning of her career, Harris served as president of a small non-profit consulting firm. Later in her career, she focused on low-income food programs working in the U.S. Department of Agriculture.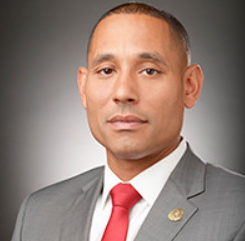 Morton Stanfield Serves Numerous Community Organizations
Stanfield has been working for Dollar Bank since 2005 and, in his current role, is responsible for community development initiatives in all markets for Dollar Bank. During his time at Dollar Bank, he has served in many roles, including Vice President for their Corporate Banking Department, where he managed and grew a portfolio of loans and deposits for commercial clients.
"I am excited and honored to join the Board of Omicelo Cares," Stanfield said. "I look forward to helping the organization advance its mission – a mission that aligns with my personal passions and my professional goals."
Stanfield has 15 years in the financial industry and currently serves on several boards of directors for community organizations, including vice chairman of the Pittsburgh Zoo and PPG Aquarium, trustee of Carlow University, member of the finance committee of the Poise Foundation, and board member of Landmark's Community Capital Corporation and Humane Animal Rescue.
Stanfield is a graduate of Carlow University, the Stonier Graduate School of Banking, Wharton Executive Leadership Program, and the Pennsylvania Bankers Association Advanced School of Banking.
Omicelo Cares Seeks to Build up and Support Communities
Omicelo Cares is a non-profit organization that believes neighborhoods can create promise for all community members. Their mission is to support existing community members in low-to-moderate-income neighborhoods to own financial assets, grow their businesses, and lift their incomes. Omicelo Cares has grown to be a leader in the Entrepreneurial Support and Economic Development sectors in the region.
Ways to Get Involved
Omicelo Cares is always looking for individuals interested in joining our journey to support and build up communities. You can get involved in many ways: