Omicelo Cares Real Estate Co-Powerment Series has been extremely impactful to many people who have taken the course. Meleak Potter, a 2018 graduate of the course, experienced this firsthand.
After taking the Real Estate Co-Powerment Series, Potter now owns multiple million-dollar properties, three businesses, and three personal real estate investments.
Potter allocates a lot of this success to the confidence he gained from Omicelo Cares Real Estate Co-Powerment Series. Let's take a look at how Omicelo Cares and Potter achieved success together: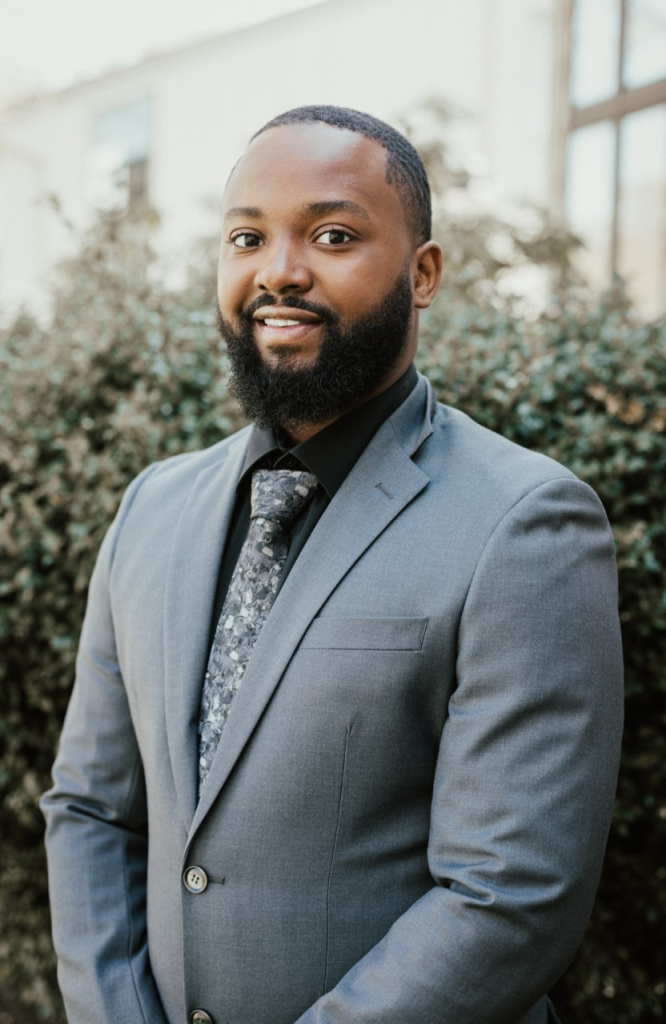 Further Developing Potter's Real Estate Knowledge
The Real Estate Co-Powerment Series is an in-depth and comprehensive course that educates anyone in the community on how the real estate industry works and how their community can be improved by it.
As a title insurance and settlement professional, Potter took this course to expand his overall real estate knowledge and become an investor. Even with his background in title insurance and settlement, he said that he gained a lot from the course, including:
Overall comprehension of real estate
Insight into being a homeowner
Help and insight in navigating the industry
Resources to reference in the future
Connections within the area
Developing partnerships with others
Overall, Potter was delighted with the education and resources he received through the Real Estate Co-Powerment Series, which he continues to use today as he further develops his real estate career, now owning multiple properties and businesses.
Acquiring Million Dollar Properties and Beginning Non-Profits
Potter, a local to Homewood, discovered the Real Estate Co-Powerment Series from a recommendation within his community. As a continual learner, he had been on the search for more courses and programs to take to round out his knowledge.
Potter owns three businesses: Pittsburgh Minority Real Estate Group (PMRG), Acres and Heirs, and Realty Thinking. Potter has seen how his education through Omicelo Cares has directly impacted all three of his businesses and his personal residential investments. 
Pittsburgh Minority Real Estate Group (PMRG)
PMRG, a title insurance and settlement business that Potter began in 2016, helps people with the last part of their real estate translation, handling their paperwork, and transferring funds. With Potter's interest in real estate, he wanted to expand his capabilities to more than closing.
While PMRG does not invest in property, Omicelo Cares still positively impacted PMRG. Potter now had a fuller understanding of the industry players, helping him network and grow PMRG. After taking the Real Estate Co-Powerment Series, Potter said that he could navigate the industry better when working with his business.
He is now confident "to take on whatever comes his way" due to his ability to deal with tax credits, pro formas, and budgets. In addition, this confidence has helped him to be more inquisitive when researching the industry.
Acres and Heirs
Potter's mother, Gloria Potter, began Acres and Heirs, a development company, in 2018, where Potter works alongside his mother.
Since taking the Real Estate Co-Powerment Series, Acres and Heirs has acquired multiple million-dollar properties within Hampton, NY; Miami, FL; and Kansas City, MO.
Potter credits his confidence when handling his properties, whether through Acres and Heirs or his personal investments, to the education he gained through Omicelo Cares. He explained that his confidence was built through adequate education in the real estate market, understanding property value, and understanding how to work correctly with pro formas.
"With Acres and Heirs," Potter said, "the properties can be quite intimidating just being million dollar properties and having 60 residentials around one of the development properties. It made it a lot easier to be confident when I was talking about bringing different resources that maybe even the partners might not have thought of."
In Kansas City, they are currently working to develop a multi-faceted development, including an old armory building and residential homes surrounding that.
In total, through Acre and Heirs, he owns three properties that are valued at more than one million dollars, and he said that his education with Omicelo Cares has helped him to keep up with these million-dollar meetings.
Personal Real Estate Investment
Additionally, he owns three residential properties: one he inherited in 2019, another he purchased in 2021, and his personal residence, which he purchased in May of 2022. He is currently renovating one property and looking to rent out the other.
"Omicelo Cares helped a lot with the confidence in dealing with these properties," Potter said, referring to all the properties he works with across his many endeavors.
Realty Thinking
Finally, Potter's third business is a non-profit called Realty Thinking, which has a similar mission to Omicelo Cares. Realty Thinking was largely impacted by the overall mission of Omicelo Cares:
To CO-POWER existing community members in low- to moderate-income neighborhoods to own financial assets, grow their businesses, and lift their incomes.
"Working with Omicelo Cares helped guide me into different things," Potter said. "And I also started a non-profit of my own [that is] real estate based."
Realty Thinking, which began in 2019, strives to find other ways to support the community and Omicelo Cares' mission of real estate education. They offer courses covering workforce development, trade institute, landlord education, technology advancement, basic principles of construction, and architectural design. 
Omicelo Cares Impacting Many Facets of His Life
The education that Potter received from Omicelo Cares extended and continues to extend far beyond simply real estate investment. It helped to build his confidence in various areas of his career, enabling him to begin another business and acquire million-dollar properties. Through these things, Potter has also been able to impact his community by offering webinars, conferences, and non-profit courses.
"PMRG led me into seeing a lot of ways to deal with real estate, and it left some questions, and Omicelo Cares came in to help fill those gaps."
Learn how you can change your career path and impact your community here.